Programming Board lands beloved comedian Caroline Rhea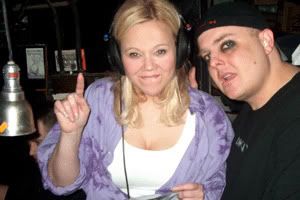 Is the Programming Board trying to be irrelevant? That's the only way I can interpret their decision to spend money taking students to see Caroline Rhea (of The Biggest Loser!) before in D.C. I might've written off Fountains of Wayne as a catastrophic mistake that happened to well-meaning people, but awful taste doesn't strike twice without a reason.
Last year, I interviewed GPB's faculty director Bill McCoy. He was sad that Fountains of Wayne went so poorly, and that people thought GPB were such bumblers. This is why! GPB didn't even have a fall concert this year, they should be loaded. And they're blowing it on Sabrina the Teenage Witch's aunt? It's enough to make you miss Mike Birbiglia.
–Will Sommer, blog editor. Flickr photo from Spin Cycle NYC.