Posted by:
Will Sommer
in
News
,
Vox Populi
, tags:
Aramark
,
Department of Health
,
Georgetown
,
Leo's
,
Norovirus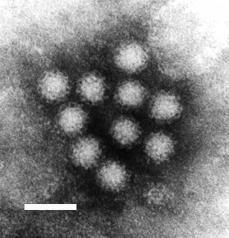 Didn't even buy a meal plan
There's been a lot of information about the Georgetown norovirus outbreak on Vox Populi and elsewhere, including the Hoya and Todd Olson's Xanga. It's all become a blizzard of words, though, and that's no good when you just want to stay healthy. So here, all in one place and in a convenient question-answer format, The Georgetown Norovirus FAQ:
Q: Is it safe to eat in Leo's?
A: The administration must think so or they wouldn't have opened it tonight. That doesn't mean much, but consider this: after the Department of Health and Aramark scoured the place, it's probably cleaner now than it ever will be.
Q: I threw up all over my room. Now my roommate is mad and is sleeping in the common room because of the smell. Also, I missed a test.
A: The University has reversed its policy on helping students clean their rooms after food poisoning (previous policy: you're screwed). Call 202-687-3432 to make a work request. As for your test, the Provost is granting amnesty on all missed classes and tests for sick people. Talk to your dean and get everything cleared up.
Q: Who's been infected?
A: At 3:00 this afternoon, 175 undergraduate students had gone to the hospital or Student Health Center for treatment. There are at least some more, assuming some didn't seek treatment. No faculty, staff, or graduate students have been infected. Interestingly, neither have Leo's employees.
Q: I don't eat at Leo's, so I won't get sick.
A: Au contraire. The big outbreak started in Leo's, but the virus can also spread through hand-to-hand contact. Anything from shaking hands to using a doorknob touched by a sick person will get you sick. So will, obviously, being near a roommate's vomit.
The trick is to keep washing your hands. Considering that when they were describing how people get the norovirus I could practically feel my keyboard swarming with disease, I'm sure you won't need persuading.
Q: Where did the virus originate?
A: Georgetown isn't saying or doesn't yet know, and the Department of Health is investigating. Leo's is the obvious culprit, but what food the norovirus was in and how the virus got into Leo's in the first place is still a question mark.
My theory involves terrible employee handwashing facilities in Leo's. The virus is also transmitted from fecal matter, so bad employee handwashing could easily cause this (Georgetown Medical's Dr. Timpone confirmed that bad handwashing could be the cause). A June health inspection cited Leo's for not having enough soap for employees. That problem was fixed, but it's easy to imagine that problem recurring.
Q: How can I experience the glamorous life of a virus myself?
A: By playing Pandemic 2.
Q: My son/daughter is at Georgetown and I want to chew the administration out. How can I?
A: By calling 1-800-208-5167. You might want to mention that the replacement Leo's was a horrible, horrible place. If you actually have sick students, I'm sure you're already in touch with the school in other ways, but the number for you is 202-444-3895.
Our last FAQ, a Georgetown freshmen guide, is also pretty useful.