What do John McCain and the Silver Line have in common?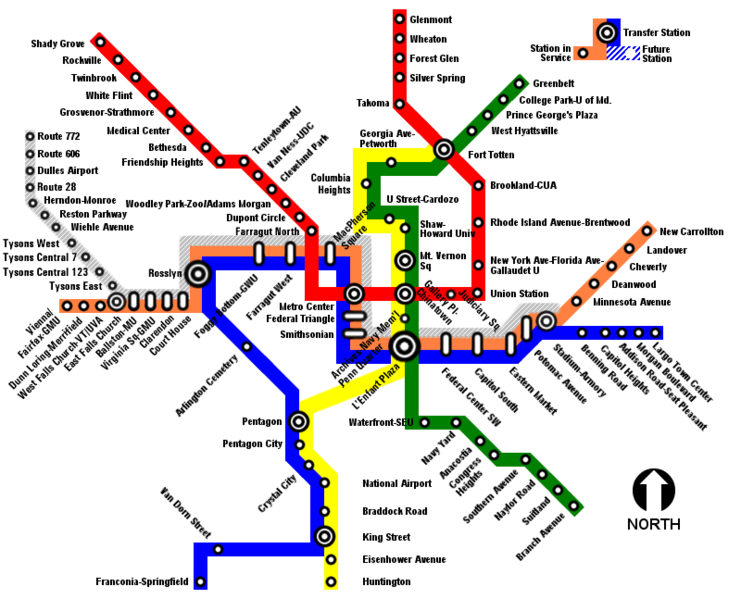 A Metro map with the proposed Silver line
It's looking increasingly less likely that either of them will be spending the next four years in the D.C. Metro area. The oft-debated Metro line to Dulles International Airport was nearly quashed by the federal government last year, and while preliminary approvals are back on track, you're not going to be hopping a train to the airport anytime soon. Meanwhile, Rep. Tom Davis (R-Va.) and Sen John Warner (R-Va.) are trying to push the struggling Arizona senator to back the Metro expansion, despite the fact that he voted against a bill that would have given Metro $1.5 billion over the next ten years earlier this month.
I love the Metro as much as the next person, and having a public transportation alternative the Super Shuttle would rock, not to mention the economic development that it would be bring to the suburbs along the proposed line. But McCain's not looking great as it is, and trying to extract promises on a contentious issue probably isn't the best way to help him right now. Not that I'm complaining.