Harold Brazil in Georgetown: a fist to the head!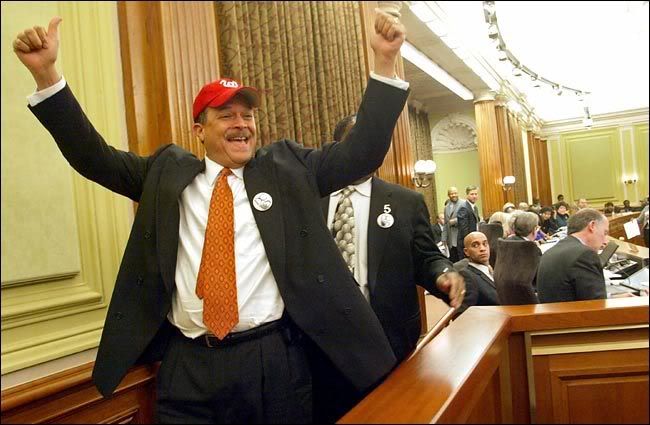 Stop photo creeping, Mr. Mayor
In the beginning of October, former DC councilman Harold Brazil was arrested for fighting on M Street's Jinxproof tattoo parlor. Now new details are emerging about how and why Brazil found himself in such ignominious circumstances:
A tattoo-shop employee told police that former At-Large Councilmember Harold Brazil cursed at him, pushed him into a wall, then began punching him "with a closed fist" in the back of the head, according to documents filed by prosecutors.
The prosecution's documents also explain why Brazil was so mad in the first place. He showed up at Jinxproof with two women, and got mad when–we thought–he wasn't allowed to go in the back while one got a tattoo. Apparently, he was actually mad because one of the women wasn't allowed to watch the other. That Harold, always a gentleman.
I'm not of the tattooed set, but is it common for people to go into private booths to get tattooing done? I thought part of the appeal was your friends watch you tough it out.