Posted by:
Will Sommer
in
News
,
Vox Populi
, tags:
Hoyapedia
,
Internet
,
The Corp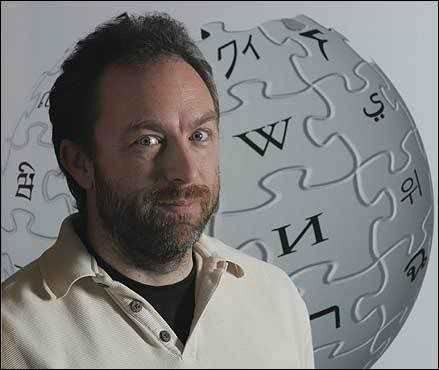 The ghost of Jesse Scharff's future
Update:  At last, Tuesday afternoon, it's fixed. Rest, weary Corpsmen.
Update:  10 AM the next day, and still no decent main page. I can't wonder why people wouldn't trust the Corp with their club's page.
Update: 4 hours after this post originally went up, Hoyapedia's main page is still a mess.
Corp CEO Jesse Scharff sent out an email (after the jump) to a bunch of student groups today promoting the Corp's latest venture, Hoyapedia, a sort of Wikipedia for Georgetown. Alas, Scharff ignored the first rule of a roll-out: make sure your website doesn't look terrible. Right now it's a mess of tags, so use this archived page to navigate.
The Corp seems focused on making Hoyapedia a home for student clubs, touting the site's possibilities for recruitment and advertising. What they don't tell you about is the honesty of their thrown-together entries. See Healthy Wisey's:
So, like, the Wisey's owner dude I guess thought it would be a good idea to open up another shop. Healthy Wisey's is good because it delivers. But it is nowhere near as good as the original Wisemiller's Deli.
At least that's original content. A lot elsewhere is just lifted from other websites, like the description of the seal, which lifts from the University's own page on it.
The bigger issue for Scharff and the Corp is whether anyone outside the company will care enough to add pages. There have been Georgetown wikis in the past that foundered because no one needs a wiki to look up the Wisey's menu. It's a sharp idea by the Corp,  but if the pitch is a collection of advertisements for clubs run by inattentive (see the homepage) Corp staffers, Hoyapedia won't turn into much.
 Dear Campus Leader,

One year ago, a member of our Board of Directors proposed that a Georgetown-specific Wiki should be created to better foster social memory on campus as well as to provide a grassroots, student-driven information repository. With the mandate that it ultimately be not-for-profit and offer a free realm of discourse, our internal Information Technology Department took on the project and created Hoyapedia.com.  As it now exists, it is ready to be released and advertised to campus.  Hoyapedia has an established structure, branding and around 150 articles already created.   What we need, however, is support from as many campus groups as possible.

We are very excited to release this to the community for a number of reasons:

A consolidated information base, capable of maintaining memory and facilitating frequent transitions to and from campus

Great awareness and self-advertising for all groups

Convenient for recruitment, as individuals can learn quickly by reading about groups they are interested in (Eg. At SAC Fair, a wide-eyed freshman is overwhelmed by the number of groups that exist, but can get more information on each one by going to Hoyapedia.)

Allows groups and group leaders to easily learn more about other groups around campus

It is very easy to use: almost no technical expertise is needed to post

All that we need is to build a user base around the site.  While we believe this will benefit groups to a great extent, it is also great for average Hoyas looking for classes, activities around DC, and getting acquainted with traditions and general Hoya-knowhow.

If you believe this is an exciting opportunity and would like to be involved in posting or even marketing of the site, please get in touch with us.  Please see some more information and a basic marketing strategy prepared by our marketing department.  The more groups behind this, the better, as different groups can reach the most people on campus.

Thanks so much and we look forward to hearing from you all.