Washingtonian gets into DC dating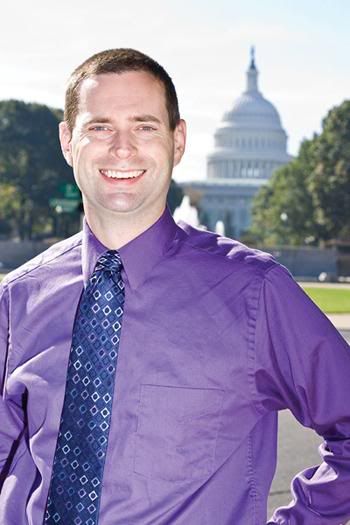 How could you not date that smile?
As a huge fan and sometime critic of journalistic interventions in the dating lives of the District's singles, I'm pretty pumped about Washingtonian's new Dating Diaries feature.
After being introduced to the internet public through a quick but informative questionnaire (celebrity crush, favorite drink), the seven daters — an early 30s science nerd who needs someone to watch Gossip Girl with, a divorced mother of three who listens to 3 Doors Down, a government-employed lesbian who won't date a teetotaler, a Mormon who wants to bang Angelina Jolie, the only girl in America who had fun at her high school prom, a nice Jewish blogger boy right out of college, and a gay McCain-hater with a penchant for girly adult beverages — are off to the races.
Pick your favorite and follow him or her through their post-date postings. Personally, I'm rooting for Lucas (above)–his coming out story is a tearjerker, and he has kickin' taste in TV (Amazing Race!):
Dating in DC is a mixed bag. On the up side, there are a ton of young, single, professional gay men in this city who are generally well educated and worldly. Washington guys are also quite attractive compared to other cities I've been to—or maybe it's just the fact that there are so many here that by numbers there seem to be more good-looking ones.
So far only one installment is up for each dater, and one has already agreed to a vacation with a potential love after only two dates. If things don't pick up for the other diarists, you can always post a comment asking for a date with one of them, or submit an application to be one yourself.
Photo by Chris Leaman from Washingtonian