Georgetown ranked 10th best school for vegetarians
Peta2 released its annual list of vegetarian-friendly schools this week, and we're on it. In the grand tradition of the Jacksonville game, we made it, but barely, scraping into 10th place:
Placing in the top 10 for the second year in a row, Georgetown has continued to win rave reviews from students and faculty alike. Some of the many highlights include barbecued veggie-riblet sandwiches, Asian sesame lo mein, and vegan tacos. No wonder Georgetown sits comfortably among the most prestigious universities in the country!
I haven't seen such breathless copywriting since the season finale of Mad Men, but hurray for Leo's.
What's up at first-place American University? I'm sure the AU Eagle is taking the rankings in stride and not acting like it's BREAKING NEWS…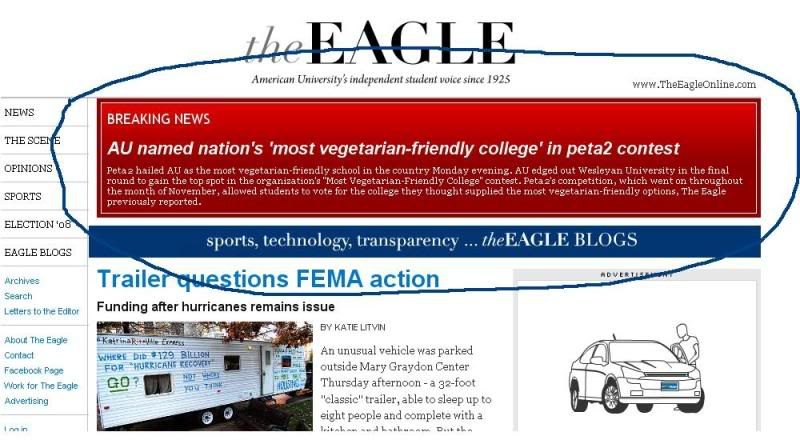 Just kidding!