Juicy Campus shutting down tomorrow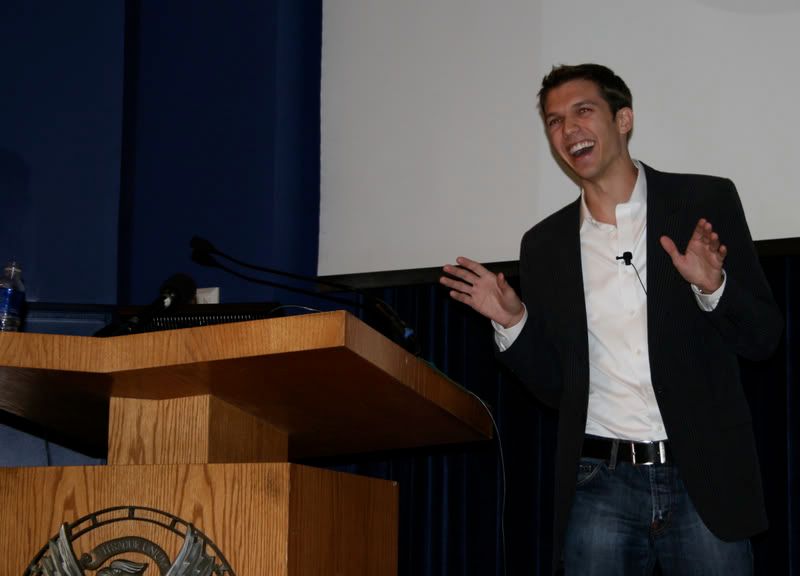 No, but seriously, I'm broke!
Georgetown's own Blair Waldorfs are out of luck: according to a press release, online gossip site Juicy Campus is closing tomorrow. This isn't that surprising, considering that the site's founder, Matt Ivester (above), admitted in a speech at Georgetown that the site wasn't making a profit. From the press release:
In these historically difficult economic times, online ad revenue has plummeted and venture capital funding has dissolved. JuicyCampus' exponential growth outpaced our ability to muster the resources needed to survive this economic downturn, and as a result, we are closing down the site as of Feb. 5, 2009.
Juicy Campus has been a spam wasteland for a while now, but it did help out some secret censors when it launched. Both GUSA President Pat Dowd and the Hoya said they were interested in blocking the site at Georgetown. And who could ever forget Steve Holt's tireless work?
Photo by Helen Burton