Posted by:
Juliana Brint
in
News
,
Vox Populi
, tags:
GUSA
,
GUSA Election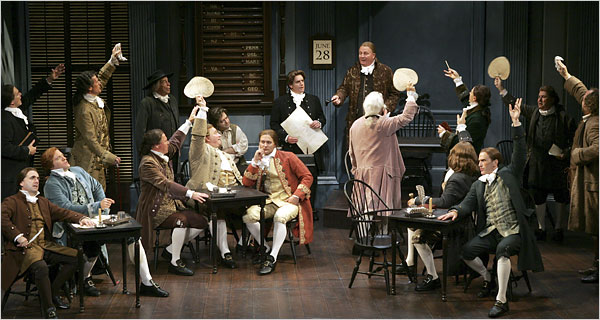 Troiano and Dowd will star in "GUSA: The Musical," premiering tonight at 9:30
According to GUSA Senator Nick Troiano, as of 6:30 p.m. today the questionable GUSA elections are officially suspended.  There will be a special emergency GUSA meeting tonight at 9:30 where they will fill the "constitutional council" (a board that is supposed to deal with this sort of thing but has not been appointed).
Pat Dowd will nominate candidates for the council who will (hopefully) be confirmed by the Senate.  They will then decide how to proceed – either to continue the election as-is or to hold a new one, possibly with the disqualified candidates on the ballot.
Editor's update 5:56: Nick Troiano's Twitter reveals timeline leading up to election suspension. The telling Tweets:
BREAKING: agreement reached to suspend the elections. (5:06)

Developing: the Election Commission (2/3) may end the election immediately if Senators, in straw poll, vote to decertify the election. (About two hours ago)


BREAKING: One election commissioner is said to have reversed his position on the disqualification issue. More to come. (about 3 hours ago)