Posted by:
Molly Redden
in
News
,
Vox Populi
, tags:
Georgetown
,
Georgetown Neighborhood
,
GULA
,
GUTS Buses
,
Town-Gown Relations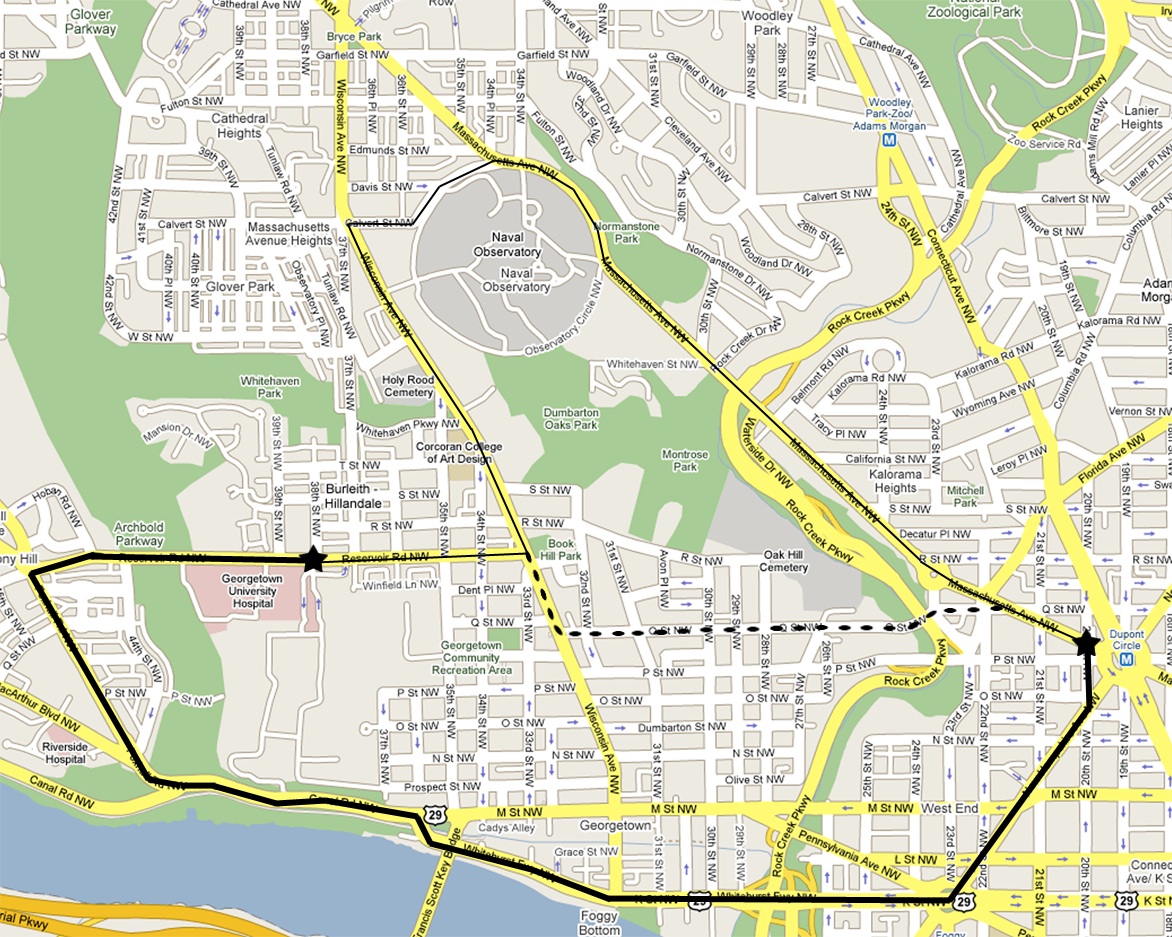 Solid: The Mass. Ave afternoon and evening route, 3.5 mi

Dotted: Q Street route, the "old" route and the most recent target of neighbor complaints, 2.1 mi
Thick: The route under University consideration, 4.7 mi

Last week, Voice News reported that the Unversity was testing a new GUTS bus route for the Dupont line that will potentially replace the Q Street route. The new route would more than double the trip length from Dupont to the University and, as the Voice reported, is under consideration totally at the behest of neighborhood residents. (Vox was outraged and gave you a form letter to email to the Office of Transportation Management.)
This week, GULA (Georgetown University Lobbying Advocates), the student group which lobbies on behalf of student interests, is joining the fray. They'll be tabling outside of Leo's today and Tuesday starting at 5:30 p.m. with information and opposition letters, so make sure you stop by and help them make some noise!
In his comment on the Voice's article, GULA's Andrew D'Souza (SFS `11) wrote the following:
As a student advocacy group, GULA (GU Legislative Advocates) is opposed to this possible alteration of the Dupont shuttle. It would represent a rather large inconvenience to the university's students, faculty, and staff. The university lost the battle for a metro stop. How much more are we going to disadvantage the university community?
Right on, D'Souza!