Insane Dupont GUTS route tested again this weekend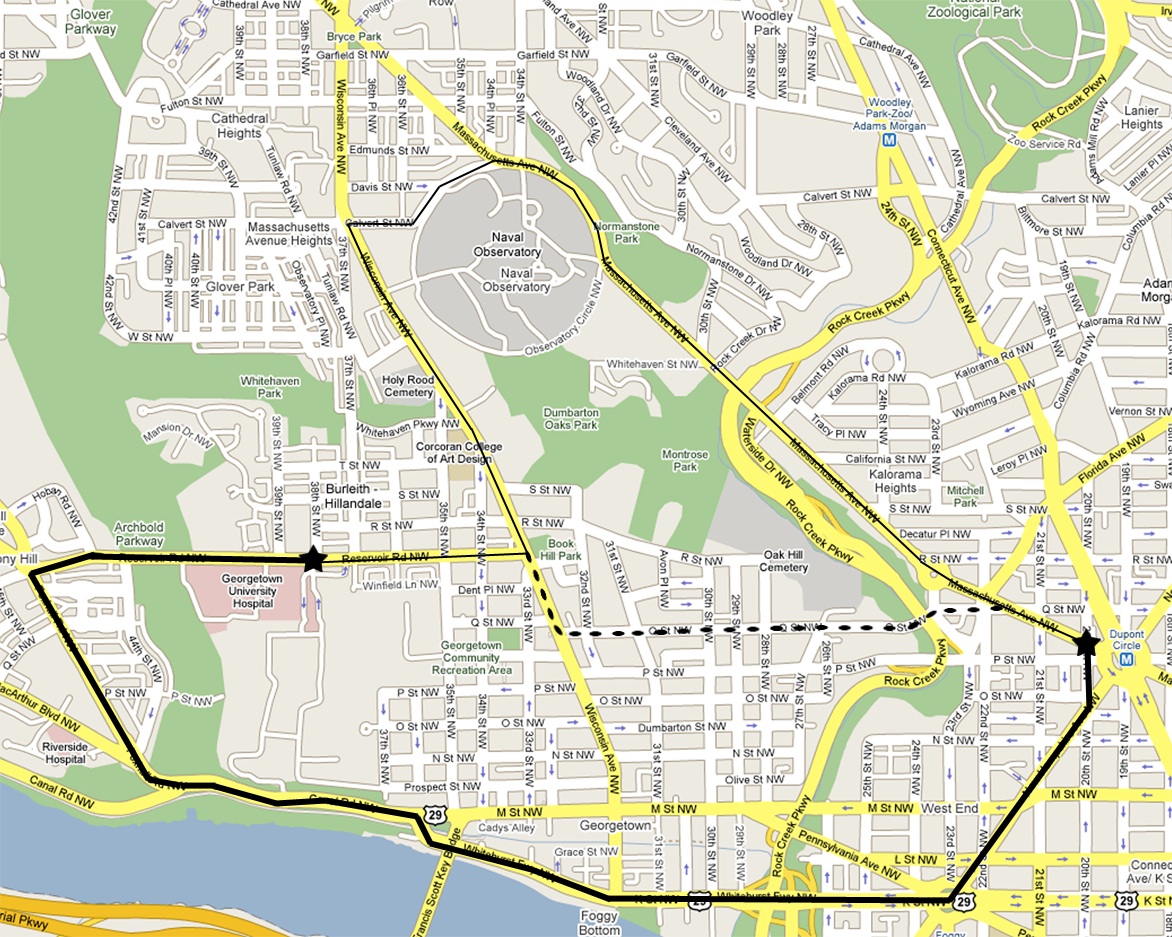 We know.  It's INSANE.
A few weeks ago, Voice News explained that the GUTS buses to and from Dupont were using a new weekend route.  The longest route, currently being tested in the weekends, is over twice the length of the shortest Dupont route. Even after a lobbying effort by the Georgetown University Legislative Advocates, the University has continued testing this new route, as they did this past Saturday.
I was planning to catch the 6:45 Dupont bus back to Georgetown on Saturday, and I arrived at the stop at 6:40. By 7:00, I was considering taking a cab, until the bus rolled in at 7:02. I quickly realized that the driver was taking the long way home after we rounded Washington Circle and merged onto Whitehurst Freeway. At 7:20, we made it below the Canal Rd. entrance where three loud bus riders demanded to be let off. The drive motioned that there was nothing he could, and although I didn't look at my watch, I would venture that we made it back to the front of Darnall at about 7:30.
Vox's previous calls to action haven't done much good, apparently, but it's important that students (and any of the many other members of the University community who rely on the GUTS bus) make their concerns known to the Office of Transportation Management—send your angry emails to otm@georgetown.edu.