Nevermind about that whole switching to Gmail before graduation thing…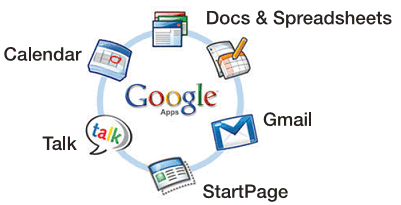 Someday…
Way back in October, the University announced its intention to scrap its dated GUMail system for students and switch to Google Apps for Education. They predicted the move would be done by January or February. Everyone rejoiced!
But then January and February rolled around and… nothing. When we checked in on with them at the end of March, UIS Director Beth Ann Bergsmark said that since students will be keeping their georgetown.edu addresses, mail will still have to be rerouted through a directory service and UIS had to make upgrades to facilitate this.
Technical set-backs aside, though, Bergsmark said:
We do project having Gmail ready by the end of the school year [so] graduating seniors will be able to move to their Gmail accounts before they lose their old … accounts.
Well, here's hoping that if four years at Georgetown have taught you anything, seniors, it's not to trust the timetables you get from the administration.
Here's what University Spokesperson Julie Green-Bataille had to say now about the switch:
[The] latest estimate is that the transition for students will take place after graduation, so current seniors will not be included, but will be able to forward their Georgetown email address as many already do.
Sorry, Class of 2009, hope you didn't have your heart set on Gmail as your graduation gift…