Remix Your Weekend: Wale and The Yeah Yeah Yeahs
Hope that everyone's first week of classes has gone swimmingly, and that you're all ready for the first (three day) weekend of the year. To celebrate this joyous occasion I've got a couple hawtttt trax. The first is from D.C.'s own Kanye-esq Wale (pronounced Wal-a not whale), and the second is a remix from the Yeah Yeah Yeahs' newest album It's Blitz.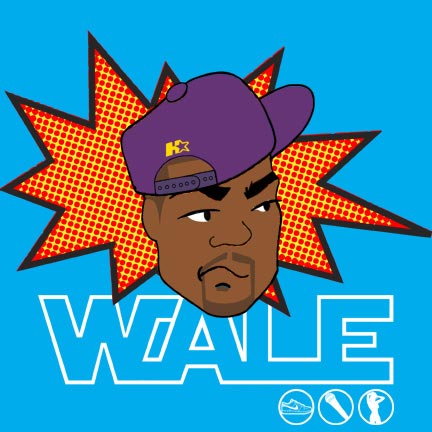 Wale gained popularity with his mixtape 100 Miles and Running, more specifically his clever use of Justice's D.A.N.C.E. for his track W.A.L.E.D.A.N.C.E. as well as his clever (if at times redundant) lyrical style.
World Tour, the second single dropped from his upcoming album Attention: Deficit, demonstrates the same lyrical maneuverability seen on his previous mixtapes. (At one point he raps, "I did justice to Justice" referring obviously to that first great track, but that's just the tip of the rap iceberg).
The second track is a pretty great Ryan Nexus remix of Heads Will Roll by the ever-amazing Yeah Yeah Yeahs. Ryan Nexus takes the melodious synth-piano and relatively mellow drum lines from the Yeah Yeah Yeahs original track, adds some hard-hitting, slightly metallic synth beats on top of slightly more intense drum lines to create a pretty awesome dance mix from an originally chilled out song.
Looking for a bonus track this week?  Try this awesome Matt and Kim remix featuring De La Soul. It's one of the better mixes I've heard in a while featuring a hip-hop legend. I promise blown minds after listening to this one.
Enjoy the beautiful weekend here in D.C. and keep fighting the good fight.