GU Law student rumored to be dating Rihanna, denies it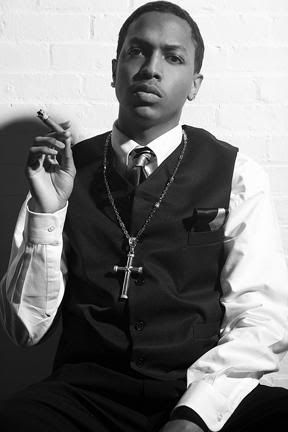 Cool enough to date Rihanna? The cigar-cross-handkerchief combo says yes.
Who's been keeping Rihanna company since her split from Chris Brown? According to gossip site Bossip, it's someone close to us—Georgetown Law student Janero Marchand:
Our source says the two have been spotted at various NYC hot spots during fashion week and were last spotted getting comfy cozy with each other at Da Silvano's for what was deemed as a business meeting … The two arrived and left separately to avoid the paparazzi as Janero does NOT want to be in the public eye, but it's a  little too late for that homie.
While Marchand didn't respond to a request for comment, he has been tweeting that the story is false:
How do you get your shyt taken off a blog? My shorty just called me whilin out on some made up story on a blog that is false.

Man Bossip be making up some bogus ass stories none of that is tru ya'll it's not EVEN a pic with me and Rihanna. Don't believe it!
Before everyone gets excited about the possibility R&B starlets trolling Georgetown for bachelors, even if this story is true, it wouldn't exactly be Notting Hill. Apparently, Marchand already travels in hip-hop circles, to the extent that he introduced Kanye West to that almost-bald woman he's dating. But take heart, ordinary Hoyas–you can still get whisked away by a dreamy governor.