Philly P takes its battle with the ANC to Facebook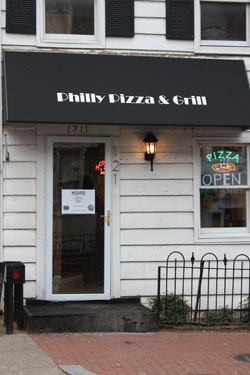 If you've been on Facebook in the past few days and you're friends with anyone at Georgetown, you've probably noticed the rapidly growing "KEEP PHILLY PIZZA FROM GETTING SHUT DOWN" group pop up in your newsfeed.
The group, started by Alex Carroll (COL '11), who has done on-campus marketing for the pizza joint in the past, the group's description claims that "[The] ANC is threatening to close down Philly Pizza, so they need our help to continue business. We need a 1,000 people to join this group for them to stay alive!"
And they're well on their way to the 1,000 member mark.  The group was just started on Sunday evening and already has more than 870 members.
According to Carroll, one the owners of Philly P, Matt Kocak, told him that the ANC is pushing to make them close earlier, around 11 p.m., which would be a significant blow to their business.
Kocak asked Carroll to create the Facebook group so that he could demonstrate to the ANC that his business has student support.
The Voice recently covered the testy relations between Philly P and the ANC, and it seems tensions have only mounted in the past few weeks.  Look for more about the current dispute in this week's paper!