Georgetown admissions changes SAT Subject Test policy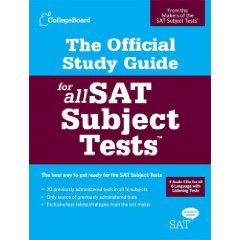 Remember being forced to sit through at least three hours of SAT II subject testing, just so you could apply to Georgetown? Beginning this year, applicants will not be required to subject themselves to the testing.
The Examiner reports that Georgetown and Harvard University flew under the radar with their recent decisions to no longer require that three subject tests be submitted with an application for consideration.
Harvard dropped their requirement down to two, which Examiner contributor Nancy Griesemer believes the change may be a sign of the shrinking significance of standardized testing.
Georgetown, however, shifted the wording on the application rather than changing the number required.
The Office of Admissions altered the wording on the application to indicate that subject tests are now "strongly recommended" rather than being required of applicants.
What does this mean for Class of 2015 hopefuls? Although it's still probably in the best interest of applicants to have three subject tests, there's a good chance that many people will now simply opt out of more standardized testing.
Vox looks forward to seeing the response from standardized testing behemoth the College Board in regards to the reduction in standardized testing.