Missed Connections: Breaking in the new lot with some quake n' shake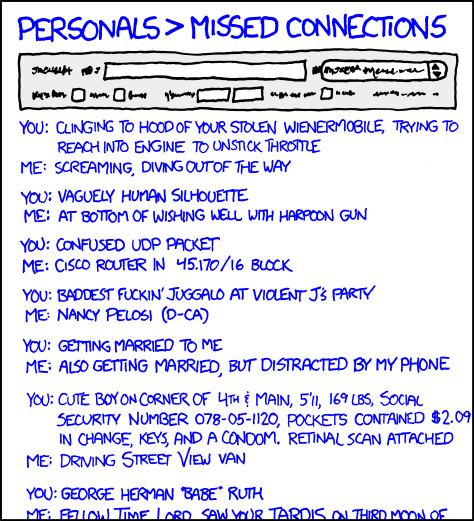 Welcome, dear freshmen, to the return of Missed Connections! For those of you just joining us, we here at Vox (specifically, me) enjoy taking a few moments out of our day to acknowledge those whose romantic lives have taken a turn for the far, far less fortunate.
These are the denizens of the Missed Connections. The almost-flirtation that occurred at Safeway. The hidden admiration of your waiter's ass. The borderline-stalkerish, yet borderline-endearing odes to that boy you spilled your drink on at Third's.
…short answer, no.
I'm sorry, but who spends their mornings chatting up a woman about all the fast cars he clearly does not have?
Ah, the DMV: perhaps the one venue where it's more romantic to pursue her online.