Weekly Concert Preview: Lo-fi protege XXYYXX coming to U Street Music Hall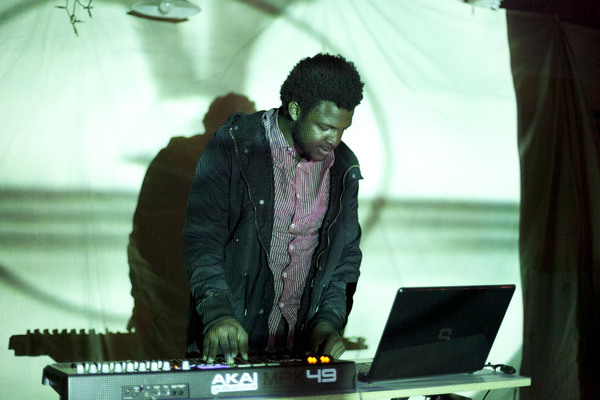 While the prevailing trend in electronic music involves the chaotic thumping of Dubstep, XXYYXX's uncomplicated rhythms serve as a welcome reprieve. The talented young D.J. is coming to U Street Music Hall Sunday, Feb. 24.
XXYYXX is quickly gaining popularity because of his experimental lo-fi music. Marcel Everett self-labels his music "fro-fi," an off-shot of the chillwave movement.
A couple of years ago, Everett was a teenager living in Orlando, Fla. Now known as XXYYXX, the gifted seventeen year-old is a successful electronic musician and producer commonly praised for the emotion that his harmonious music evokes, whether it's a sense of peace, an eerie loneliness, or an unfulfilled longing.
When asked to describe his music in one sentence, Everett responded that it's like "doing drugs on a freeway … underwater."
In reviews of Everett's second album, XXYYXX, critics praised his use of minimalist percussion and synthesizers and were impressed by Everett's young age. Certain songs, such as "About You" are particularly striking, but critics recognize that there are some mediocre songs in the album. However, given Everett's young age, the album shows potential. One critic described the album as "a soundtrack to a drug binge."
XXYYXX's, "About You" (after the jump) is a mellow song whose accompanying music video is stunningly simple and matches the laid-back, trippy music impeccably. Clips of women exhaling smoke in slow-motion featured in the video are undeniably mesmerizing.
Everett first started creating music in his basement when he was 13 and seriously started producing when he was 15. One of the DJ's favorite songs is an early creation, "Drug Life," because he originally made it as an outlet for his adolescent emotions and experiences. His more upbeat and clubby songs, such as "Good Enough", are inspired by good times with his friends.
Everett's first album, Still Sound, was also a success, although one critic believed his songs used out-of-date chillwave and indie-electronic sound. The artist's production quality and sound has improved significantly since his first album, however, and a prospective third album is expected to be even more brilliant as Everett matures.
XXYYXX will be performing with Teen Daze, another chillwave artist, on Sunday later this month. The collaboration between these two lo-fi virtuosos promises to be uncomplicated in a decade of overproduced sound. Tickets are $10 in advance and $12 at the door.
Photo: Low-Life