Capitol Hill trash cans removed following bombing at Boston Marathon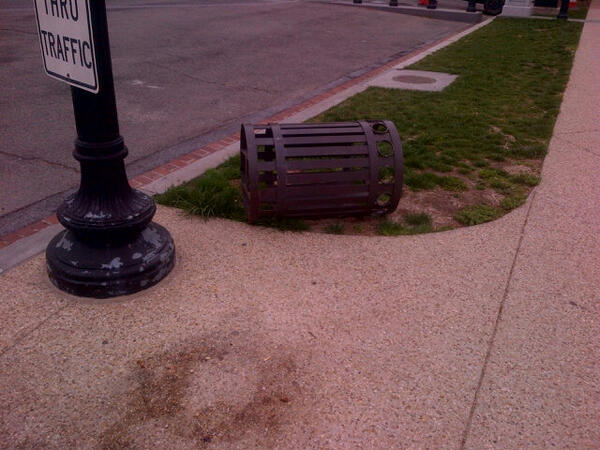 Following yesterday's bombings at the Boston Marathon, police agencies across the city began to take extra precautionary measures to ensure safety against either copy-cat attacks or further coordinated attacks. Removing the trash cans and recycling bins from around Capitol Hill seems to be among the measures taken, since early reports indicate that whatever attacker left two improvised explosive devices in trash cans near the marathon finish. People heading to work this morning noticed the metal husks of Capitol Hill trash cans strewn along the ground, without actual bins for trash inside.
For their part, U.S. Capitol Police say that they are following the events in Boston and working with national and other local law enforcement to prevent a similar attack. "At this juncture, we have no information linking the events to the Capitol Hill community," U.S. Capitol Police wrote in a press release. "While there is no known connection to the Capitol Hill Complex, the USCP is being diligent in response to the events in Boston and taking additional practiced steps."
The trash cans in Grand Central Station in New York were also covered up recently to deter similar attacks. Like the airline rules prohibiting liquids and requiring travelers to remove their shoes, this one incident may cause the removal of public trash cans everywhere. London already removed most of its trash cans after deadly attacks by the Irish Republican Army.
Photo: John T. Bennett