Posted by:
Sam Buckley
in
Leisure
,
Vox Populi
, tags:
Craigslist
,
Georgetown Missed Connections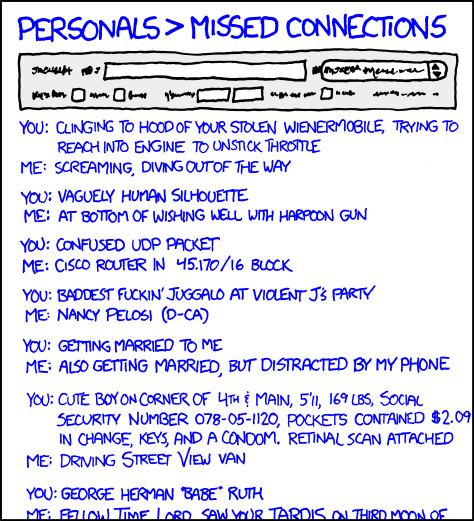 Welcome, dear freshmen, to the return of Missed Connections! For those of you just joining us, we here at Vox (specifically, me) enjoy taking a few moments out of our day to acknowledge those whose romantic lives have taken a turn for the far, far less fortunate.
These are the denizens of the Missed Connections. The almost-flirtation that occurred at Safeway. The hidden admiration of your waiter's ass. The borderline-stalkerish, yet borderline-endearing odes to that boy you spilled your drink on at Third's.
…short answer, no.
No Comments »