Posted by:
Will Sommer
in
News
,
Vox Populi
, tags:
Dowdometer
,
GUSA
,
GUSA Summer Fellows
,
Pat Dowd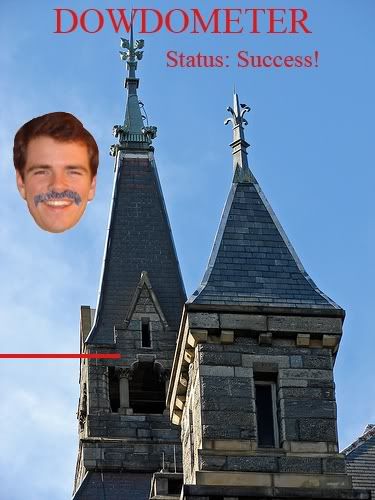 Time for the last reading of the Dowdometer, the machine that measures now-former GUSA President Pat Dowd's success at living up to low expectations. The red bar is my expectations.
Pat grew his mustache today because he's looking to live the life only available to Thomas Friedman. Describing his trip to Finland, Pat said (emphasis added):
"I got a Thomas Friedman level of access when I was there to ask questions. The trip was really cool, because I got a chance to take all the theory and conceptual stuff I learned at Georgetown and apply it to a real issue," Dowd said.
I don't know about that, but if "Thomas Friedman level of access" means stripping down to your birthday suit, here is Pat Dowd naked. The Dowdometer was very pleased when I fed that JPEG into its disk drive, so that may account for the sky-high rating today.
4 Comments »