Posted by:
Will Sommer
in
News
,
Vox Populi
, tags:
Hoyapedia
,
Internet
,
The Corp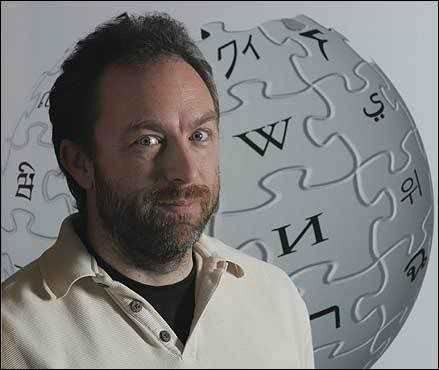 The ghost of Jesse Scharff's future
Update:  At last, Tuesday afternoon, it's fixed. Rest, weary Corpsmen.
Update:  10 AM the next day, and still no decent main page. I can't wonder why people wouldn't trust the Corp with their club's page.
Update: 4 hours after this post originally went up, Hoyapedia's main page is still a mess.
Corp CEO Jesse Scharff sent out an email (after the jump) to a bunch of student groups today promoting the Corp's latest venture, Hoyapedia, a sort of Wikipedia for Georgetown. Alas, Scharff ignored the first rule of a roll-out: make sure your website doesn't look terrible. Right now it's a mess of tags, so use this archived page to navigate.
The Corp seems focused on making Hoyapedia a home for student clubs, touting the site's possibilities for recruitment and advertising. What they don't tell you about is the honesty of their thrown-together entries. See Healthy Wisey's:
So, like, the Wisey's owner dude I guess thought it would be a good idea to open up another shop. Healthy Wisey's is good because it delivers. But it is nowhere near as good as the original Wisemiller's Deli.
At least that's original content. A lot elsewhere is just lifted from other websites, like the description of the seal, which lifts from the University's own page on it.
5 Comments »