GUSA: Not all peaches 'n' cream, grassroots explained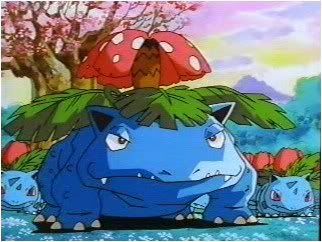 "Spread to the four winds!"
The GUSA Senate formed the Student Commission for Unity last spring in response to last year's bias-related incidents and The Hoya's "Jena 6″ snafu last fall. In April, the SCU conducted a survey on race, discrimination, and segregation at Georgetown which gleaned over 1,500 student responses. While they're not publishing the numbers just yet, a sneak peak on Tuesday night revealed:
Only 4% of bias incidents that occur on or near campus get reported to DPS
Black and Hispanic students often feel uncomfortable here because of their race in face greater numbers that white students
Catholics and Protestants find religious discrimination to be less of a problem than Muslim, Buddhist, and Hindu students
New students find the bias reporting system far more adequate than veteran Hoyas do
SFS kids are pretty convinced that self-segregation is a problem (frustrating for their vigorous networking efforts)
For some reason, when they break down their survey based on religion, responses from Muslim, Buddhist, and Hindi students get grouped together. Kesten said it's because they're fewer in numbers. Unfortunately, if they respond in radically different ways to specific questions, we may never know.
Brian Kesten (COL '10), the Chairman of SCU and an old friend of The Voice, has high hopes for the survey. He said that SCU plans to form research teams to report out the data, and eventually "publish these in national magazines and make it very prestigious," according to Kesten.
"We also want to write a report for students and administrators, and point out that things aren't all peaches n' cream for Georgetown," Kesten said.
Meanwhile, GUSA executives have recruited an army of freshman to flier your dorm. For their new program, GUSA Grassroots, GUSA Prez Pat Dowd (SFS '09) and VP James Kelly want to organize as many freshman as possible to be poster flunkies for various GUSA events.
"I need freshman to act both as a sounding board and as a street team for me," Dowd said to a group of bright-eyed youngsters gathered in the GUSA office on Tuesday night. He promised them that they would go down in Georgetown history.
"Spread to the four winds," Dowd said as they filed out, "and send us an email."