Alleged hate crime victim promises to get lacrosse coach fired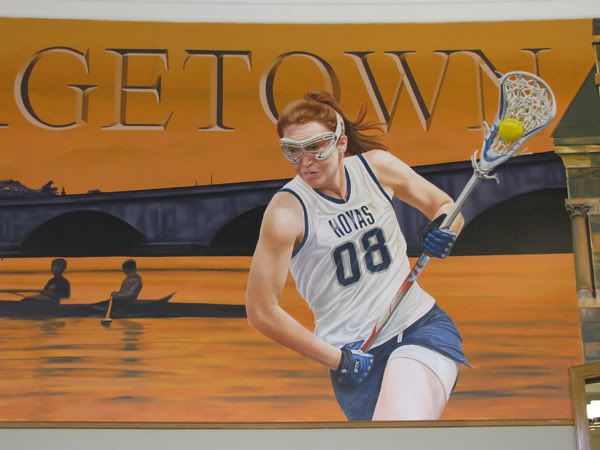 Update: Rennie has said the post he wrote is inaccurate, and has dropped his complaint against the lacrosse players.
Will Rennie (COL '09), who says lacrosse players called him homophobic slurs in August, wrote a blog post today on SaxaSpeak today promising to get the team's coach fired and the team's season cancelled:
Currently I am in the process of getting these douche-bags kicked out of school, I am filing hate-crime charges, and I am suing them. Finally, I am going to get the lacrosse coach fired and make sure the lacrosse team never plays a game this season. No one fucks with me without paying for it.
SaxaSpeak deleted the post, but Vox Populi rolls the exact opposite way. After the jump, SaxaSpeak's post.

I've replaced the relevant addresses in this post to keep free of any libel-happy lacrosse players.
SaxaSpeak is an open forum for student discussion and in that spirit we publish the following story sent to us by student Will Rennie ('09). We would like to stress that these are allegations that have not been proven in a court of law. We believe that students should be free to speak their mind, but we are unwilling to publish content that would negatively affect other students without author accountability, like JuicyCampus. Will writes:

"On August 23rd I was the victim of a hate crime at the hands of members of the Georgetown lacrosse team and quite possibly other members of the Georgetown community. I got back to the gym at around 7 PM and a friend of mine needed help moving a mattress and a box-spring out of my house on S St. While helping my friend move the mattress we had to pass A HOUSE on NEAR S STREET. At that house there were about fifteen drunk lacrosse players who were hanging out on their lawn. The first thing I hear is, "Way to move in, faggots!" and I am immediately pissed off. While passing this house for the first time, I am called "homo," "faggot," "pussy," and "bitch" and I did nothing to provoke these lacrosse players. My friend and I drop the mattress off and we again have to pass this house on our way back to my house to pick up the box-spring. Again, I and my friend are called hateful words. We now pick up the box-spring and again pass by this house and we are verbally harassed. My friend, whom wishes to remain anonymous, stays at his house to set up his bed. I am now walking back alone and I am really pissed off. I am not gay, but I have friends who are gay, and I have had numerous run-ins with the lacrosse team in the past. I take off my shirt when I get back to this house and while flicking everyone off say, "If anyone of y'all motherfuckers wanna talk shit to my face, come say it to my face, and I will beat the living shit out off you." I then proceed to moon the house telling them to kiss my pale white ass. At this point I hear, "You think you are so tough huh faggot? Well where do you live?" Having threatened my physical well-being (I live four houses down the block in case you were wondering), I call DPS and MPD.

Currently I am in the process of getting these douche-bags kicked out of school, I am filing hate-crime charges, and I am suing them. Finally, I am going to get the lacrosse coach fired and make sure the lacrosse team never plays a game this season. No one fucks with me without paying for it. There are basic standards of community behavior which we all must agree to abide by, and when those standards are ignored there will be grave consequences. I believe that alcohol, homophobia, and what I would characterized as a "douche-bag lax-bro" culture were the main three forces at work in this incident. Now I am a 21 year old adult who is 6 foot 4 and 200 pounds, so if the lacrosse team wants to harass me, who will they not harass? I hate the entire lacrosse team and I am working hard to punish them for the crimes they committed against me. "