Purloined pumpkin put to good use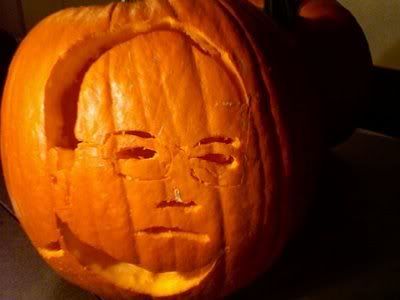 Hey, it's Jack DeGioia! Heckler editor Jack Stuef took my advice, grabbed a GUSA pumpkin, and turned it into a veritable doppelganger for our university president. Next up: Spiro Dimolitsas.
Understanding Stuef's administrator fetish would take the whole weekend, and besides, we all have our predilections. Instead, just enjoy the vegetable president, and click through to the Heckler's blog to see the astonishing likeness.