HoyaTrade: Craigslist for Georgetown, minus Casual Encounters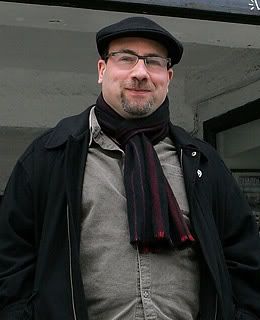 The founder of Craigslist gears up for a long, HoyaTrade-induced winter
The Corp is really catching on to this ARPANET thing. First it launched Hoyapedia, the wildly-uneven Georgetown wiki that might someday be fun, and now it has HoyaTrade, an announcement and trade board for Georgetown.
Hoyapedia's problem was that most of its articles were lifted from elsewhere. HoyaTrade cleverly avoids this trap by having basically no content–as of this post, there are literally no posts for anything. In fairness, my e-mail to Corp CEO Jesse Scharff about HoyaTrade went unanswered, suggesting that this is still hush-hush.
You can register for an account, though, so the eager can go ahead and do that. I think the Corp is making a mistake having people register. If people want to unload something, they want to roll in and do it, not worry about making an account. Besides, Georgetown community members prefer anonymity in their online transactions.
Speaking of Hoyapedia, how's that going? While some egregious entries remain (don't smoke in Village A, Healthy Wisey's), it looks like some clubs are getting into it. The best hope for Hoyapedia, though, is this entry on New Student Orientation:
Don't worry if you like no one in your group; recent studies show that the chances of maintaining a friendship made through NSO are statistically insignificant. But there's always a chance so don't be an ass.
It's true!