UIS hoping to form working group on adding Google Apps to Hoyamail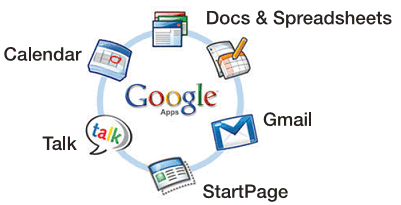 Someday…
When it was announced that the new Gmail-run Hoyamail system wouldn't include any of Google's bells and whistles like GChat, Google Calendar and Google Docs, UIS Director Beth Ann Bergsmark said that a working group would be formed in late September or early October to look at possible additions.  But as of now, Bergsmark says, the working group has not yet been convened.
UIS has made some progress, though, by approaching Google to discuss its service capabilities and identifying certain organizations they want involved in the working group.  Bergsmark says UIS definitely wants representatives from GUSA, Interhall, the Office of Student Affairs and the Office of Communications to be involved.
Although these groups have been identified and contacted, the organizations haven't yet identified who members to serve on the working group, according to Bergsmark.  She is hopeful that the working group can start meeting in the last week of classes, which is the first week of December.
"If we can get people during the first week of December that would be great, but it is the last week of classes and everybody will be busy. If not, we will try for the beginning of January when everybody gets back," said Bergsmark.
UIS has not approached faculty members to serve on the working group.  Bergsmark said UIS has been focusing primarily on student input rather than faculty.  feedback because the first application the working group will focus on is Google Calendar.
The discussion of Google Docs, which would be used more for academics, will come later and will involve faculty.  For Bergsmark, with Google Docs there are some concerns about privacy and overlap with Blackboard, meaning longer deliberation would be needed.