Rocco DelMonaco to take charge DPS, expected to "clean house"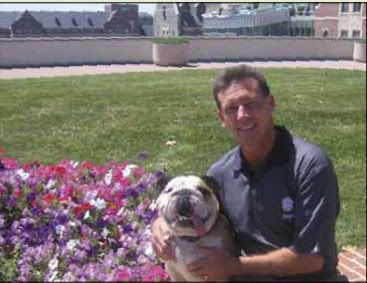 As Vox reported Friday, Jeff Van Slyke is out as head of the Georgetown's Department of Public Safety. Now, an email sent by Senior Vice President Spiros Dimolitsas to senior administrators explains how DPS will function after Van Slyke's leaves in May.
Judging by the contents of the email, the position of DPS Director will be eliminated and DelMonaco will assume operational control.
As for Van Slyke, the University wishes "him all the best in future endeavors," Dimolitsas wrote.
A source inside DPS said that DelMonaco is expected to "clean house," although Van Slyke is so far the only confirmed firing.
Since he's out at the end of the month, now is your perfect chance to read a 2008 Voice cover story about Van Slyke's record at other universities. Alleged racial profiling and police brutality! Huge guns!
Dimolitsa's email to senior administrators, after the jump
Dear Colleagues:

Over the past year, I have been working with Vice President of University Safety Rocco DelMonaco on an organizational review of the Department of Public Safety. The safety and security of our community is a top priority for us, and the close integration of safety functions with the University's leadership critical.

As a result of this review, we have decided to move strategic decisions relating to safety and security closer to the operational management of the Department of Public Safety. This will mean placing operational command of the Department of Public Safety directly under Vice President of University Safety Rocky DelMonaco, who will assume the management duties of the department.

Vice President DelMonaco has substantive experience in both roles and I am confident that he will be able to enhance and advance our efforts in the areas of safety and crime prevention. Department of Public Safety Director Jeff Van Slyke, who has served the university community well for the past two years, will continue as director through the end of May.

We thank Jeff for his contributions and accomplishments during his tenure as director and wish him all the best in future endeavors.

Sincerely,

Spiros Dimolitsas
Senior Vice President and Chief Administrative Officer